Why is it when ya get some down time after a long stretch of frantic activity the lurgy attacks and you spend your entire break recovering from the illness? Well i don't know the answer but that's how it's gone down for me since the last gig, and typically  i just started to feel better one day before we had to get back to work!! However a consequence of that, is feeling like i haven't had a good sing for way too long and feeling super keen to cut loose!
What another great night we had at the fabulous Ricks Garage.There's something about the cool retro americana vibe that puts everyone, including The Chix at ease and in a very relaxed state. The retro room began to fill up as we were still fueling ourselves on Ricks fine fare (arguably the best fries and 
onion rings on the coast) and was standing room only as usual, by the time we started. We had decided this week to play a bunch of tunes from our repertoire that haven't had a run in a while, which is always fun. So we broke into some temptations tunes in the first set and a Willie Dixon song we don't 
get to play often enough......Such is the consequence of having such a large repertoire. 
The always entertaining rock n roll dancers hit the floor from the get go and the party had begun!  Well,They say time flies when you're havin' fun, and our gigs at Ricks just seem to rip by.... before i knew it I was saying goodnight to our lovely audience & reminding them we'll be back next Sunday to close out the 
Time Warp Festival. 
I always enjoy chatting with folks at the end of the night.....& Last night we got some lovely compliments about some of our repertoire selections for the evening. One particular crowd favorite was our rendition of Summer in the City, a song the three of us always enjoy playing. I'm often astounded at how much focus people really give to our performance, it's very humbling. I'm so grateful I get to do what i do, and for the beautiful souls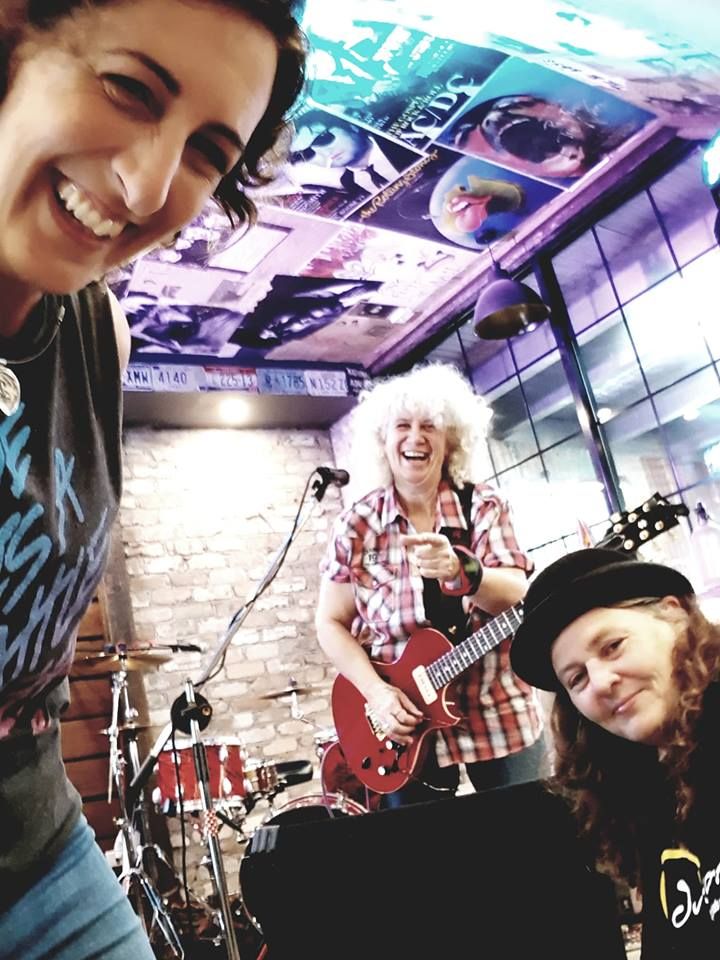 we get to meet in the process!!