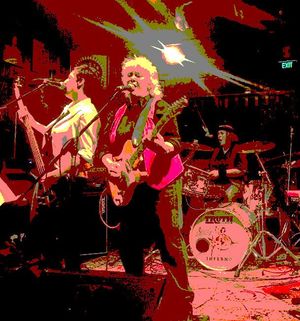 Band Bio
Hailing from Queensland's Sunshine Coast - "Vix and the Slick Chix" are an energetic, 3 and sometimes 4 piece all-female band with a BIG sound and a double helping of Joy.
With their tight grooves, dynamic vocals & upbeat style, the girls incorporate their own original music with high energy Blues and Soul classics to raise the spirits and fill the dance floor!! The Chix' onstage vibe is purely contagious, and steadily draws you in to bask in the Feel-good vibe that is, The 'Vix and the Slick Chix' show!
This award winning Blues Band originated in West End in 1997 after completing a successful season as the house 
band with the "Vulcana Womens Circus". 
The girls' love affair with the blues can be traced back to meeting Florida Blues Man, the late great Wiley Reed a moment that changed their lives forever. For three wonderful years 'The Chix' honed their passion for the Blues as part of the "Wiley Reed Band", adding a real depth to their own interpretations of some Blues Classics & cleverly crafted original material. 
Musically derived from a blues foundation, with an added twist of Country, Gospel, Soul, Rock & R&B, the bands style pays homage to the many & varied sounds of the blues from the Classic Chicago Style Blues of  
Jimmy Reed and Koko Taylor to the soulful grooves of Aretha Franklin, Otis Redding and James Brown. The Bands sets, focus on high energy Blues, reminiscent of the USA's smokey swinging juke joints of old. 
The band is driven by the smokey  powerhouse vocals of Vix (Vicki Sheather), who the Courier Mail called an "accomplished Blues Aficionado, with a huge presence and a voice to match". Blues Assoc SEQ Blues magazine called her an " Amazing Aural Force" stating "Vicky's voice is awesome-plenty of grunt, passion and power -just gorgeous". 
Coupled with the sweet & melodic harmonies from Bass Player Aleathea Monsour  & Nicole Perry, the girls create a vocal landscape that can melt the hardest of hearts! 
Aleathea, a singer song-writer in her own right, brings a vast wealth of creative experience to The Chix.  Creator and head Honcho at the very successful Sunny Coast Ukelele school- STOMP Ukulele. Aleathea is also the Chief Composer at the Multi Award winning Theatre company-"Musical Theatre Australia", who's 2019 production "A Girls Guide to World War" picked up several accolades at the 2020 Matilda Awards.
Joining Aleathea in setting the rhythmic grooves is second generation  Drummer  Nicole Perry, whose driving style lays down the solid foundation the Chix thrive on.  Nicole's  history in the music industry is too vast to list  & from the outset, her years of gigging experience shines through and becomes more & more evident that she has some serious percussive chops and can match it with the best of them. The band also benefits from Nicoles expertise in Sound production, having run "Tone-Pacer"  a very in demand sound production company along with her husband James Clark for many years.
In 2021 The Chix expanded and are now offering a  4 piece line up. The girls have enlisted the talents of Mana Eshragh Tabari, who's wailing Harmonica licks have added a rich new dimension to the bands sound.
The Chix released their first CD in 2000 to wide acclaim, picking up several Blues Association SEQ's Blues Excellence awards including Band of the year , Album of the year, Female vocalist of the year & Song of the Year. 
Driven by their pursuit of excellence The Chix own original music is in a constant state of evolution. Citing influences as varied as Janis Joplin, Tampa Red, Bonnie Raitt, Van Morrison, Aretha Franklin & Odetta as just some of the amazing artists who inspire and influence their art. 
The band is currently hard at work writing and arranging their next album  and hope to have it completed by mid to late 2023.
Equal to their reputation for musical excellence , 'The Chix' are widely known for their quirky on-stage banter...... If you've never experienced 'The Slick Chix'  live show, this is one crowd-pleasing, foot-stomping blues band not to be missed.
Get ready to Laugh & Boogie as these girls Rock the House with a unique style that's all their own!
Festivals & Recent Highlights
Maleny Music Festival-2019
Gympie Music Muster-2019
Time Warp Festival 2019
Bayside Blues Festival  - 2019
Esk Camp & Jam Festival-2019
Wiley Reed Blues Festival -2018
Brisbane Blues & Rythmn Festival - 2018 & 2019 
 Supported  Kevin Borich -2018
Eudlo Music Nights- 2018 & 2019
Maleny Winter Blues Festival 2020
Bronwyn St Blues- Vol 1 2022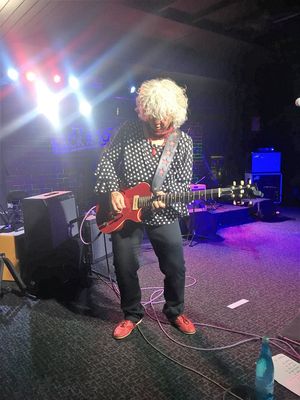 Individual Bios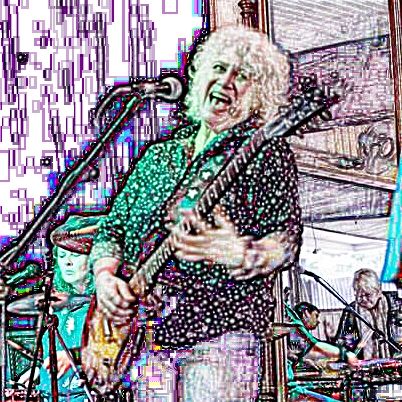 Guitar & Vocals
Vix
Leading the Band is Vicky Sheather aka VIX.
This woman has won fans everywhere she has played. An amazing Aural force, you could swear Aretha Franklin & James Browns souls have met and joined in Vixs' vocals. Husky & caressing, she will take you with her, and then hurl you passionately & unexpectedly with a power and a force to be reckoned with. But that's not where it ends; in this band Vicki also takes on the demanding roll of rhythm & lead guitarist, laying down some righteous licks on her tasty Gibson Blues Hawk or Purple Fender Telecaster.
Vix has been a stalwart of the Brisbane music scene for more than 3 decades & a part of many successful musical enterprises, covering a vast musical territory.
From her early roots in Country Music Vix progressed through many musical styles before being overwhelmed by a deep passion for Blues and Soul music & spent many years developing her Blues style & techniques,with the legendary pianist, MR WILEY REED.
Seeking bigger and better challenges Vix set off for foreign shores & toured throughout South East Asia, playing a chain of 5 Star Hotels, Resorts and Executive Nightclubs, where she delighted the foreign audiences, with her buoyant personality and incredible knowledge of music. It was on the small island of Koh Samui she saw the opportunity to further nurture her passion for the Blues, joining the house band at the Legendary "Blues Bar"- Lamai Beach
Jamming nightly with musicians from all over the Globe only served to expediate Vix mastery of the Blues!  After leaving THE BLUES BAR vix spent 2 years touring through Europe, Playing gigs in Spain, Portugal, France and England.
Upon her return to Australia , Vix began working as a solo act in small clubs, cafes and bars & also returned to her regular gig as Bass Player with the Wiley Reed Band. Adding Roving musical/comedy to her repertoire she later joined the very successful "Flying Esmereldas" who performed regularly at Brisbanes 'Southbank' & River Festival as well as 'Dreamworld' on the Gold Coast.
Over the course of her career Vix has had the opportunity to work with a long and diverse list of notable performers,  Some of which Include -
"Australian Country music sensation"- Keith Urban
"The Masters Apprentices Legend"- Doug Ford
"The Sheik from Scrubby Creek"- Chad Morgan
Hey Hey it's Saturdays- Dezzy 'ANIMAL' Mckenna

In 1997, Vix was offered a job as assistant Musical director for the "Vulcana Womans Circus" , it was here that she met the two women she would soon collaborate with to form the Award winning, all girl Blues Band....."Vix & the Slick Chix"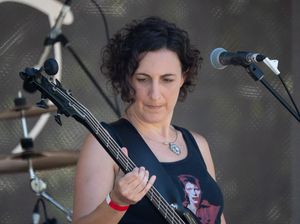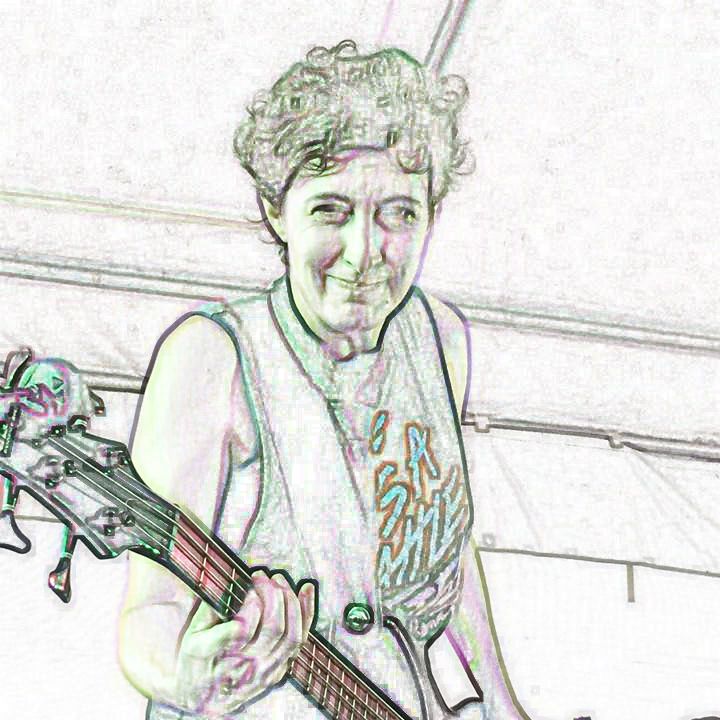 Bass Guitar & Vocals
Aleathea Monsour
Laying down the grooves on the Bass is the enormously talented Aleathea Monsour. Along with Vix, she is responsible for some of the knock out vocals and exquisite harmonies that make this band so unforgettable. Aleathea is a singer/ songwriter in her own right as well as a guitar teacher, choir mistress & the creator and facilitator of STOMP Ukulele – a successful music business that runs ukulele workshops across the Sunshine Coast and in Brisbane.
With partner Katy Forde, Aleathea has composed, starred in and produced several musicals in Brisbane, including 'Of Our Own Volition', 'Lottie – the Musical' ('Best New Australian Musical', OzMade Musicals, 2010), as well as the creative development reading of Cooper and King. Aleathea recently composed the entire original score for their most recent production,'A Girls' Guide to World War' which recently enjoyed a sell out season on the Sunshine Coast.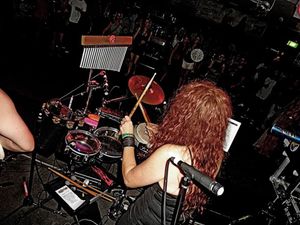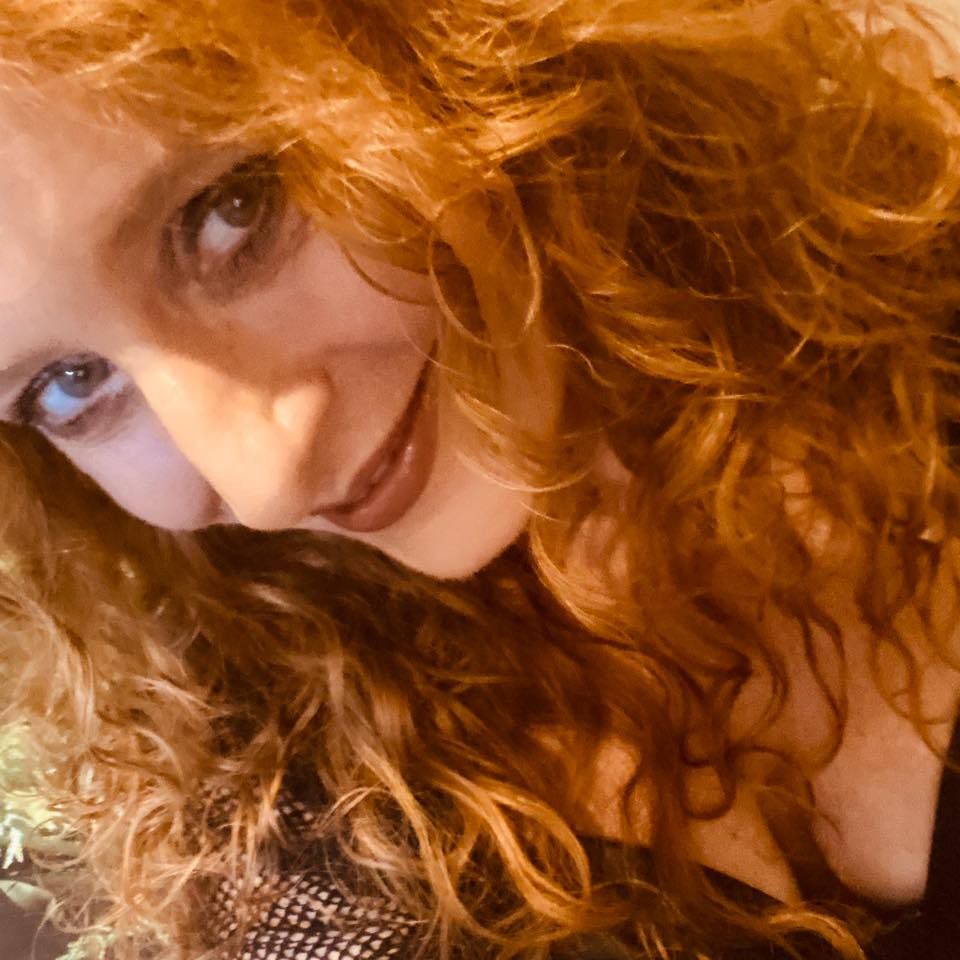 Drums & Vocals
Nicole Perry
Growing up with a father who was a popular drummer in the Brisbane Jazz scene, it is little wonder Nicole has an inate sense of rythmn & drumming coarsing through her veins.
She was but a tiny girl when she began her drumming journey, and by age 15 she had her first regular paid gig. Such was her dedication to her art that saw her leaving
her own school formal early to get to a funk gig with her first originals band.
Nicole has been gigging ever since and has, over the years added DJing, percussion and singing to her asenal. A multi instrumentalist with a distinct style, Nicole exudes individuality & undeniable passion throughout her performance and her perceptiveness of both rhythm and melody is manifested throughout her sets with finesse.
As a graduate from the Conservatorium of Music, Nicole has built up a solid reputation for herself with her diverse knowledge and range of musical
abilities and styles.
As well as being a full time DJ/musician she is also thedirector of an audio production company
named Tonepacer, where she is responsible for successful production outcomes for large festival events
such as Blues on Broadbeach, Groundwater Music Festival, Bleach Festival, Qld Music Festival, Cooly Rocks On, Sunset Sounds Sanctuary Cove and  23events for Festival 2018 & Gold Coast Commonwealth Games last year.
Nicole has played drums to huge crowds at Big Day Out, the Falls Festival, Sydney Festival, Byron Bay Blues
Festival, Brisbane Festival, and many gigs at The Woodford Folk Festival,over the years. Nicole was a member of Zephyr Timbre, the support band for the Jamiroquai National Tour 2002, playing nine gigs in total, to an audience that averaged around 15000 people per night at venues such as Burswood Dome (Perth), RodLaver Arena (Melb.), Sydney Opera House Forecourt, Sydney Entertainment Centre and Brisbane Entertainment Centre.
More recently, Nicole played live with the drummer and guitarist from the Foo Fighters (Taylor Hawkins, Chris Shiflett), taking over the kit while Taylor executed his front man duties with his surf/covers band.
When the call went out in 2019 for a replacement drummer for 'Vix and the Slick Chix' it was clear that Nicole
was far and away the perfect fit!