Well what can we say, Friday night was another memorable & fun night at Rick's Garage Palmwoods. 
It was a cool, wet night on the Sunny Coast but nevertheless the Retro Room filled up with a lot of loyal regulars and quite a few new faces.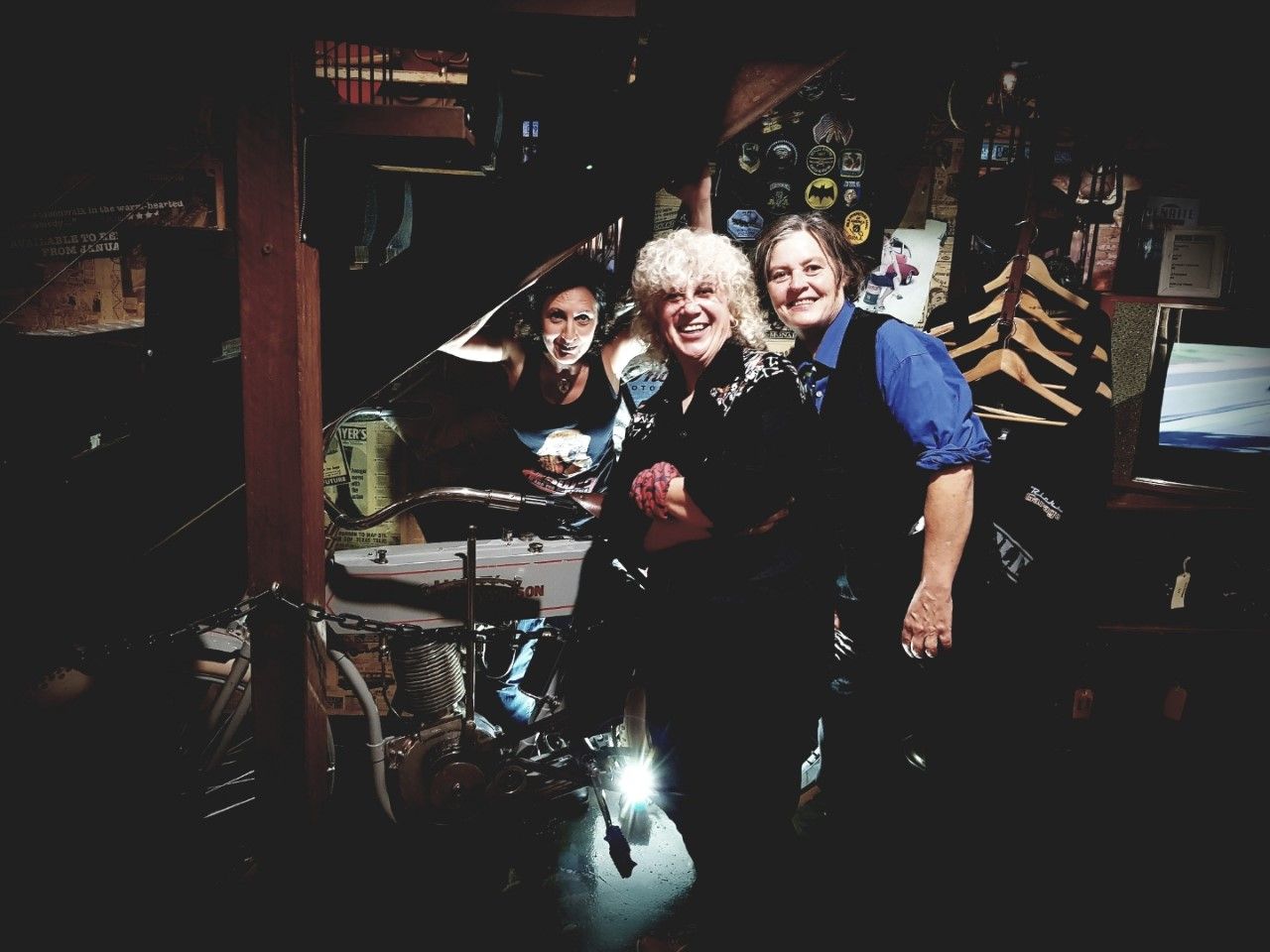 It was a little more intimate than usual so we decided to play a round of Human Jukebox during the 2nd set which was loads of fun. We always enjoy the game, It keeps us sharp and on our toes and we never know just what we're gonna have to play! (if you don't know how the game rolls you're gonna have to get along to a Chix gig to find out!) This audience were exceptionally good at the game and hit only one strike!! Unheard of! 
A Huge thanks to all the staff and management from Rick's and to everyone who came along.. you all ROCK!!! 
We'll be back at Rick's on July 12th for more Chix shenanigans, We Can't wait.....See ya'll there!